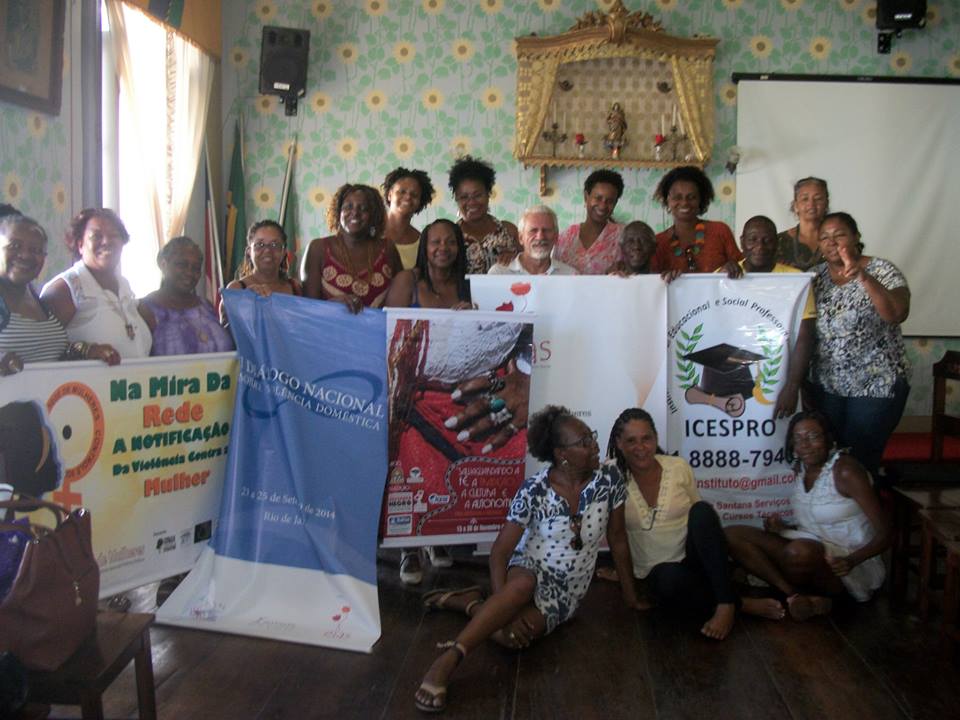 Between January 15 and 19, the Balaio Estratégico took place in Bahia, in the municipalities of Salvador and Cachoeira de São Félix, and consisted of dialogues to empower women's organizations.
On the agenda were topics such as project preparation, fundraising, access to sources of funding through social networks and the new regulatory framework for the third sector.
The talks were led by Eliana Custódio, Entrepreneurship and Creative Economy Manager at the ELAS Fund, at the invitation of the Búzios Institute, which is based in Salvador. Present at the meetings were organizations from Bahia - already supported or in the process of being supported - and new ones that have not yet benefited from the Fund's resources. A total of 40 women were trained.
It all started, in fact, in October 2014, at the Dialogues of the XIX ELAS Competition, held with funds from the Speak Without Fear Fund - Avon Institute - which benefited the 31 organizations selected through the call for proposals, including the Búzios Institute. During the Dialogues, the small organizations were offered a workshop on the topics mentioned above, also given by Eliana Custódio, which was very popular with the participants, who were able to extract valuable information for the development of their work. The Búzios Institute immediately expressed interest in reproducing the workshop in Bahia and, upon returning to its headquarters, began a series of initiatives to organize the training process, inviting partner organizations in the region. The workshop was supported by the ELAS Fund, through its Program Management.