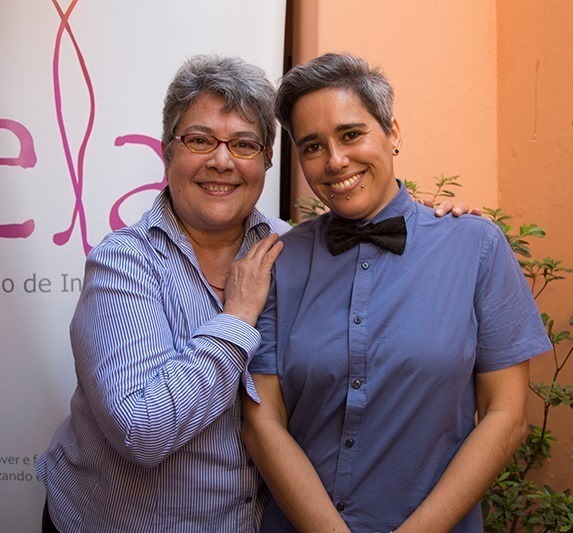 Amalia Fischer and Kaká Verdade*
In this difficult year, we are celebrating 20 years of passion for women. It is this passion that has driven us to get this far.
It is women who transform society, starting in the places they know and where they act with their solidarity and courage. However, women have never needed more support than in this context of the pandemic, which is strongly threatening the health of their families and communities.
ELAS saw the urgency of now and many organizations began to support this absolute necessity. But following our mission, we realized an emergency: the emergency of the future.
Many organizations are closing their doors, compromising everything they have already built and making it impossible to open doors for the future! In these 20 years, we have come to know the diversity of women in our territory, which is so dispersed and has such different regional and cultural characteristics.
How to help women not lose their future?
News reports spoke of fear, insecurity and emergency. Other Funds stepped up donations for immediate needs.
ELAS decided on its strategy: we were the first fund to offer fully flexible institutional support to organizations. This has always been an old dream of ELAS, to trust them and support them without restrictions! We talked to and sensitized our partners, who understood the reasons for this kind of support. We made the resources for ongoing projects more flexible and launched the Call for Proposals Building Movements 2020: strengthening solidarity and trust for institutional support and with totally flexible resources.
Unsurprisingly, but certain of the decision taken, in the 2020 edition of Building Movements we received 1,529 applications from organizations and groups. A demonstration of both the need for flexible funding and ELAS' greater capillarity throughout Brazil. This number exceeded the 335 applications in the 2019 call. In view of this greater search for support from civil society, ELAS is mobilizing more partners to increase its support. Thus, while the initial plan was to support 30 groups, we have already expanded to support 51 groups in the Building Movements 2020 Program, so that they can continue working for women's rights.
And we're not going to stop, we want to increase the number of organizations supported and we're working on it right now! So far, more than 2.7 million reais have been invested and we're still looking for new partnerships to strengthen confidence in the women who are at the heart of social change. The future does not wait. And ELAS is going along with them.
*Amalia Fisher is General Coordinator and Co-founder of ELAS
 Kaká Verdade is Executive Coordinator of ELAS