In its fourth consecutive year, Women Trust is a two-day event that brings together global corporations, lawyers and academics who are pioneers and innovators in the field of women's rights, to take action and make tangible commitments to empower women.
The Conference offers a world of contacts and countless opportunities for networking and lasting relationships with influential leaders from the world of business, philanthropy, civil society, government and law firms.
And what makes Women Trust different is its real commitment to action. The event goes beyond talk. Last year, the conference ended with more than 32 commitments signed, receiving the support of more than 70 organizations.
In 2014, the Conference brought together 550 world leaders from 55 countries in London and 65 million people were reached through media coverage and social media. Speakers included Nobel Peace Prize winner Muhammad Yunus, as well as Nobel Peace Prize winner Kailash Satyarthi, US Ambassador Luis CdeBaca, and representatives from companies such as Omidyar Network and Marks & Spencer.
This year's conference will take place in London on November 17th and 18th. International experts and speakers will be present and innovative solutions will be developed to empower women around the world through concrete initiatives and strategic partnerships.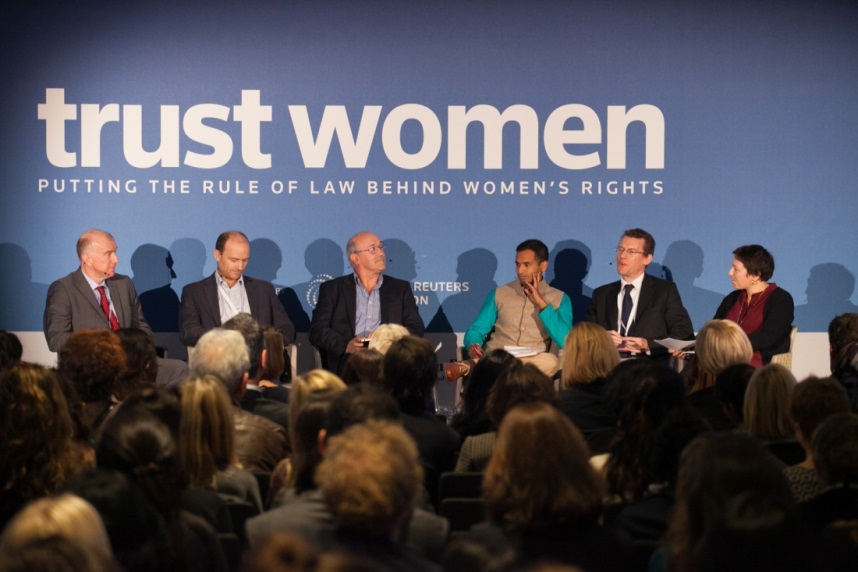 Women Trust wants to guarantee the participation of representatives from Brazil and is offering discounts and other opportunities. Brazilian NGOs have a discount on the conference fee. Until the end of April, the cost of participation is £$ 410 (instead of 800, which is the standard fee).
If you would like to know more or talk to the Conference organizers, write to Monika Holc - monika.holc@thomsonreuters.com