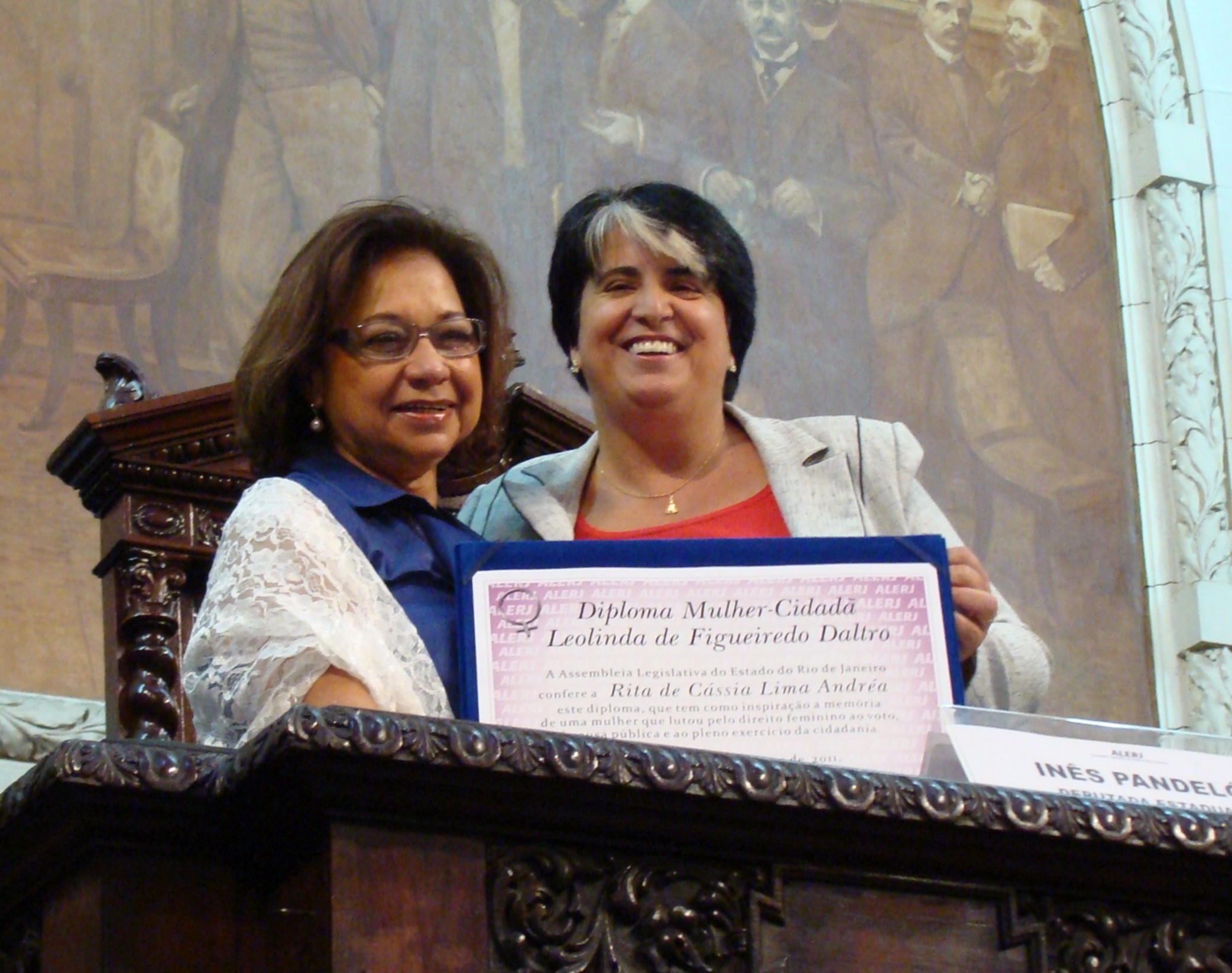 Continuing the celebrations for International of Women, the Commission for the Defense of Women's Rights of the Legislative Assembly of Rio de Janeiro (Alerj) handed out ten Woman-Citizen Leolinda de Figueiredo Daltro diplomas.
The honor is awarded annually by the commission to activists from various fields involved in the feminist cause. Among those honored were ELAS general coordinator Madalena Guilhon and board members Rita Andrea and Schuma Shumaher.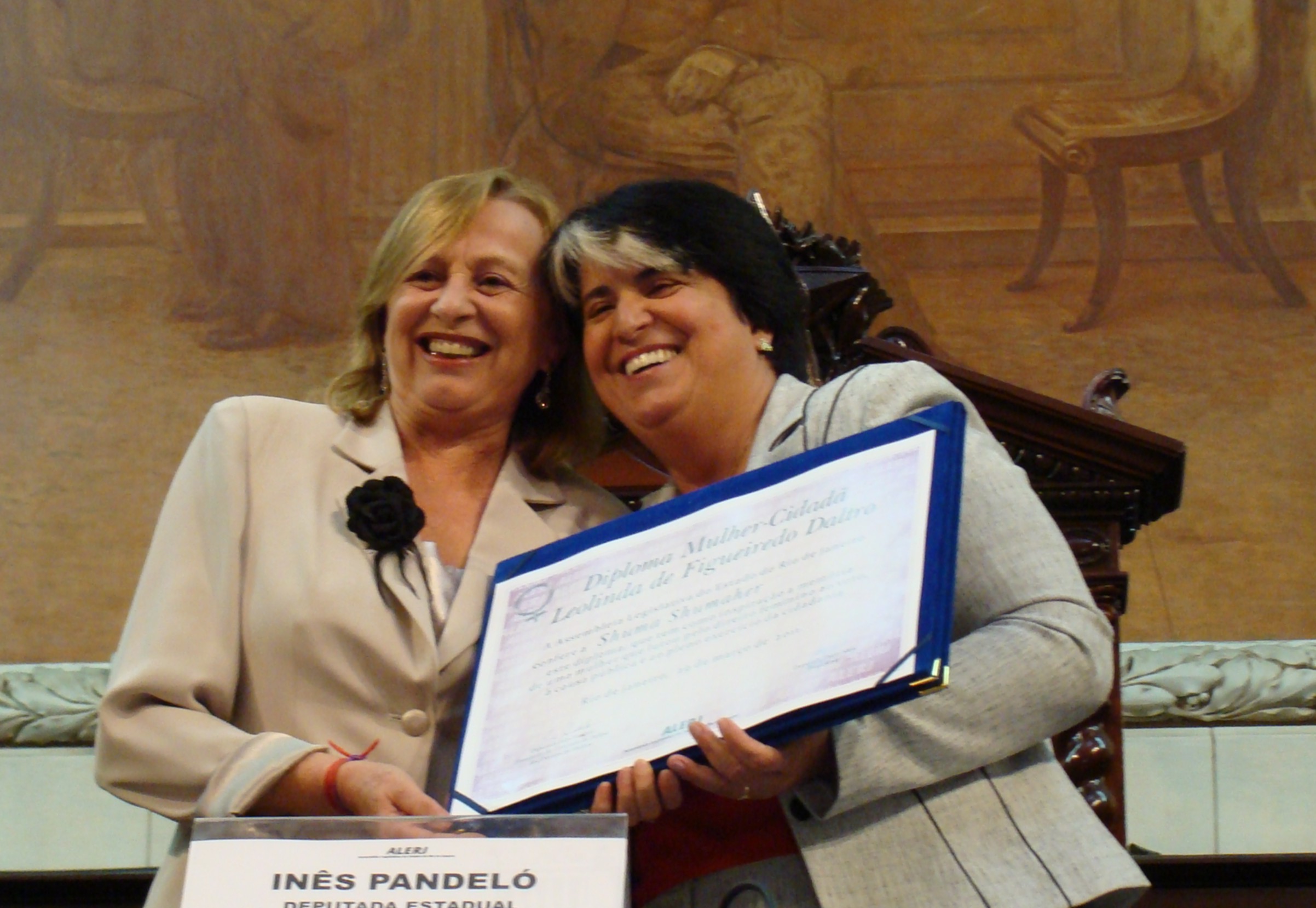 "I dedicate this diploma to the women's movement in Brazil and to the work carried out at Cemina with the Women's Radio Network and all the groups we have funded through ELAS," says Madalena
The following were also honored in 2011: Iraci do Carmo França (Rio de Janeiro), Maria Aparecida Panisset (São Gonçalo), Norma Suely (Teresópolis), Rosana da Silva (Itaboraí), Sonia Maria Saturnino Braga (Niterói), Térphila Alves Castro (Rio de Janeiro) and Verena Bernini (Cabo Frio).
About
Leolinda Daltro
Born in Bahia, educator Leolinda Daltro worked with indigenous groups in Goiás. A forerunner of the feminist movement in Brazil, she founded the Republican Women's Party in Rio de Janeiro in December 1910, after the courts denied her request for electoral registration. She was also responsible for the mobilization in November 1917, which brought together almost a hundred women to march through the streets of Rio de Janeiro for the right to vote. The defiance of Leolinda and her companions caught the attention of the press, provoked controversy and gave visibility to the status of women in Brazil. She was the first feminist to stand for municipal elections in 1919.