External Privacy and Cookies Policy
We are the only Brazilian social investment fund focused exclusively on the promotion of women Leadership . We understand that investing in them is the fastest way to develop a country.
As our mission is to promote and strengthen the Leadership of women by mobilizing and investing resources, we are concerned about privacy and the processing of personal data. Therefore, we have prepared this Policy to inform you how we process your data.
Our index: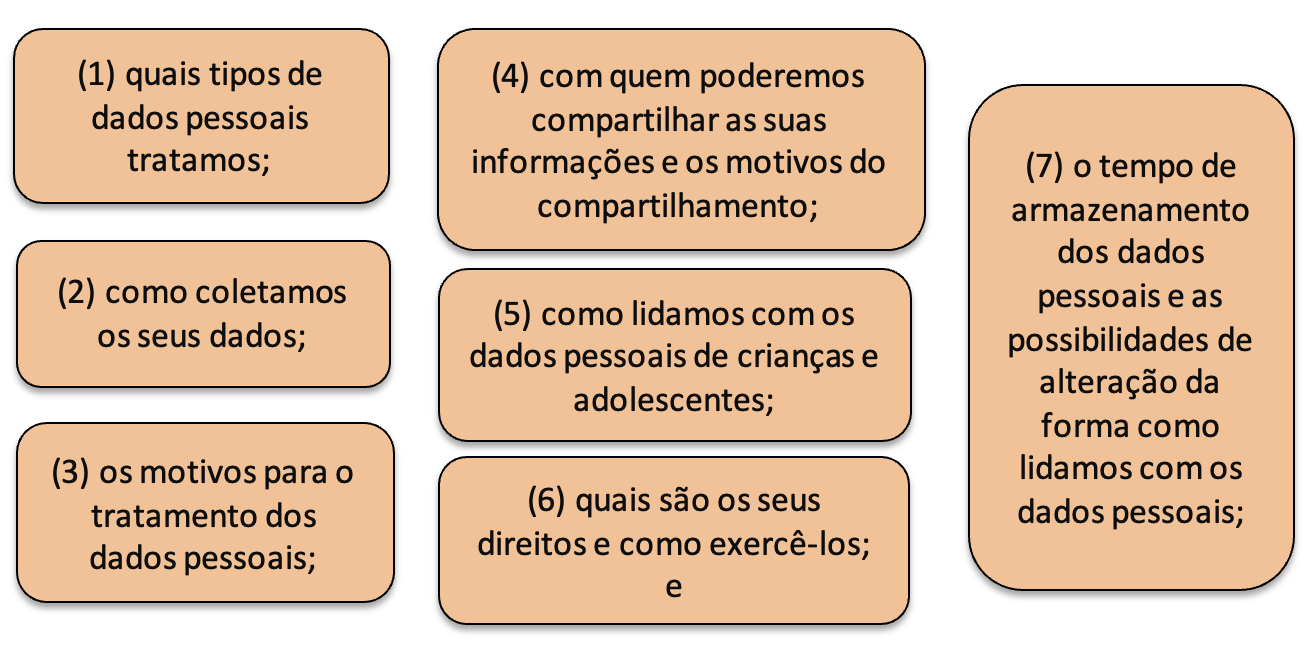 1. The types of personal data processed
Contact details: full name, profession, e-mail and telephone.
Data on health conditions and disabilities. 
When browsing our website: cookies will be collected not all cookies have personal data, each cookie may collect; different information.
When we close a contract with you (consultancy, job opportunity, service provision, etc.): The data collected may be the resume, name, Telephone, address, zip code, ID, CPF.
Bank and identification data: When ELAS+ Giving for change closes a contract (of donation of resources, for example) we collect some data such as Name, Address, CPF, E-mail, Telephone and Date of Birth of the donors. number of bank accounts, proof of residence and proof of bank accounts, such as statements.
Race and gender identity: in accordance with the institutional mission of ELAS+ and for the promotion of diversity, equity and inclusion, we will be able to collect data on race and gender.
2. The purposes for which personal data are collected
The types of data we capture may differ depending on the relationship we have with you, here we share the reasons why data may be collected by our organization:
We use your contact and newsletter data to manage your relationship with us, for identification, making contacts, sending materials, issuing certificates of participation, providing logins to access virtual environments or other actions that are necessary for our relationship.
We use data on their physical, motor or psychological health and disability to enable inclusive training spaces, as well as for hiring people with disabilities and selecting proposals from groups and organizations, in a manner compatible with ELAS + Giving for change diversity policy.
We use the data captured during your navigation on our website to find out which content most appeals to the people who frequent our page. We also use this data to target content on other social networks and to monitor the number of hits to the page.
We use the data captured prior to a contract when (external consultancy, work, service provision) for compliance with legislation and identification of the parties involved.
We use the data for auditors' reports and minutes of the ELAS + Giving for change Advisory Board meetings , for legal reasons that oblige us to process personal data.
We use sensitive personal data such as race, class, sexual orientation, to promote affirmative action by prioritizing the selection of people and projects with characteristics normally used to harm them or in an abusive way, that is, using these characteristics for their benefit. And we use this data to build indicators in our reports, in this case, prioritizing the anonymous form, whenever possible.
In order to enable donations to ELAS+, we use bank details, so that it is possible to identify and validate the donations received.
We use your data for mailing and communication purposes, based on a variety of information vehicles, whether to potential clients ("prospects"), funders, philanthropists (donors) or institutional partners.
2.1 The capture of data through cookies:
The ELAS + Giving for change website uses cookies. Cookies are small files installed on your computer and used to present our website correctly, understand how users use our page and target content that has to do with them in their other social networks and content search engines.
We use cookies that can be grouped into the following categories:
Required Cookies

They allow users to interact with the website to access key features of the website They are also cookies used to authenticate user security, prevent fraud and protect users.

Statistical Cookies

These are cookies used for analytics help to collect data such as number of clicks, number of hits on each page, etc. which will allow companies and providers to understand how users interact with a page.

Third party marketing cookies

Our website has some embedded services provided by third parties (for example, Facebook and Google). For their own functionality and enhancement, these third parties may collect cookies from users of our websites. The further processing of your personal information by these third parties is not under our control, so it is important that users access each of our providers' cookie preference settings pages (embedded below) if they wish to make requests about the processing of their data.
3. How we share your personal data with third parties
We share the personal data we have access to only with operators who are necessary to provide the contracted service, such as the companies we may hire to enable the service channels in our projects, information technology companies, funders and consultants who work for us. Some of our standard service providers are: Nextcloud (storage), Synology NAS (storage), WhatsApp(advertising), Facebook(advertising), Instagram (advertising), Tutanota (communication) and Signal (communication). We share personal data with consent, or, in the cases where the LGPD allows this to be done without your consent.
It is also possible to share personal data with the Public Authorities and with partner organizations in events and projects, to make ELAS + Giving for change initiatives feasible.
Finally, funders also receive personal data linked to grantees due to the need for accountability. When we do this type of sharing, we prioritize the possibility of anonymization, i.e. unlinking that data from a person, in order to preserve our beneficiaries.
We have a newsletter to publicize the action of ELAS + Giving for change. In the column entitled "Conversation with them", we interview the leadership of a supported group. In this column the interviewee is identified with name, surname and name of the group or organization and photo). The final version of the newsletter is approved by the Board of Directors before being sent to the ELAS + Giving for changemailing list, published on the website and disseminated on social networks. In such cases, sensitive personal data such as racial or ethnic origin, religious conviction or gender identity will only be cited if they are related to the report to be presented by the interviewee.. For example, if the report is about an achievement of an indigenous women's collective. In any case, we submit the final text to the interviewee so that she can give her approval or not, at which time she can consent to the processing of her personal data.
Due to our cloud storage, we perform international data transfer, whose datacenter is located in other countries. In the case of international funders, we may transfer personal data internationally. To ensure secure storage and accountability for foreign funders who invest in our projects and actions and support our activitieswe always seek to hire appropriate service providers with the Data Protection Act in force in the European Union(GDPR - General Data Protection Regulation), as the level of data protection is equivalent to that of Brazil.
We direct you to register with partner companies such as PayPal and Matchfunding when you wish to make a donation, as it is these companies that make it possible to receive the money. We are not responsible for the treatment that they decide to carry out independently, since the PayPal and Matchfunding Platform are responsible for processing the payment and directing the donation amount to ELAS+ Giving for change . In this sense, it is you as the personal data subject who, in order to donate, must meet the privacy criteria of external platforms.
4. Your rights as a data subject
As the owner of the personal data that you share with ELAS + Giving for change in one of the situations listed in the previous topics and we have created a structure to meet the requests that people may make in relation to their data. In this topic we present what your rights are and how you can exercise them with ELAS + Giving for change.
In accordance with the General Personal Data Protection Act, you have the following rights:
Confirming the existence of data processingIf you have interacted with us in one of the situations listed in Topic 2 of this Policy, you have already confirmed that we may process personal data about you. If you still need to understand whether we process your data due to other types of situations, you can contact us and we will let you know.
Accessing your data: You can request access to a copy of the personal data, held by us, about you and we will send it to you in electronic or physical format if you prefer.
Correcting data: If you notice that your personal data has changed, or that for any reason the data held by ELAS + Giving for change about you is incorrect, inaccurate or out of date, you can contact us to have the information updated.
Cancel your consent: When ELAS + Giving for change uses consent to process your data, there is a possibility at any time for you to withdraw your consent. To do so, you will need to request the withdrawal to ELAS + Giving for change.
Delete your personal data processed on the basis of consent: Once you have withdrawn your consent, you can demand the deletion of your personal data. Remember, we may have other justifications than consent for processing personal data, so we may not delete the data under any circumstances, for example, if there is a law that requires us to keep the information. 
Request clarification on the provision of consent: When we seek your consent to process your data, you can ask for information about the consequences of not providing it, as well as demand the revocation of that consent if you understand that it no longer makes sense to allow it to take place.
Request the anonymization, blocking or deletion of data: that you consider unnecessary for the purpose for which they are being used, or that you consider excessive according to what has been informed to you.
Request information about sharing with other public and private organizations: it is your right to understand how the flow of processing of your personal data takes place, which involves knowing with whom it has been shared. We seek to explain this in Topic 3 of this Policy, but if you have specific questions, for example, related to the projects, of which you are a beneficiary/beneficiary.
You can exercise these rights by contacting ELAS + Giving for change via email at lgpd@fundosocialelas.org.   
Also, if you feel that we have not responded adequately, you may contact the National Data Protection Authority directly through its electronic petition system, available here .
5. The length of time your personal data is stored
ELAS + Giving for change keeps personal data as long as they are necessary for the purposes for which they were collected, and thereafter if they are necessary for:
compliance with legal and/or regulatory obligations, such as the 10-year deadline for projects carried out through partnerships with the Public Authorities, when this is the deadline for the State's audit of the project's results;
the legitimate interest of ELAS + Giving for change to keep the data, for example, to safeguard the memory of a project or to carry out accountability of its activities;
conducting research, when the data is duly anonymized, under the terms of Article 16 of the LGPD.
More specifically, in relation to the activities described in topic 2, there is storage regarding the selection process for the duration of the selection, with the disposal of data from unsuccessful candidates. Alternatively, for non-selected candidates, data may be stored for a period of 1 year, in accordance with art. 15, items I, II and III, and art. 16, of Law No. 13,709/2018.
With regard to contracts with service providers, they will remain in our custody for at least 10 years after the contract has ended, in accordance with Article 205 of the Civil Code (CC).
As for the storage of data processed for a call for proposals to support groups, and their monitoring, the data will remain under the power of ELAS + Giving for change for the duration of the program established in the call for proposals, plus the time of the legitimate interest of the organization (art. 7, item IX, of the LGPD).
In any case, we store your information in a secure and controlled environment, under the terms of the Marco Civil da Internet (Law No. 12,965/16). And we apply information security controls as established by the National Data Protection Authority (ANPD), in its information security guide for small agents:
We constantly train our employees;
We do not share logins and passwords;
We only give access to personal data to people in our team who really need it to carry out their duties on a particular project;
We have established contractual rules to ensure that other contractors, who have access to the data, respect and apply the same safeguards that we apply to personal data;
We use two-factor authentication to allow access to email and project folders;
This policy may be updated as new processing of personal data is carried out, or in the event of any new regulations issued by the ANPD. In this case, a notice on the website or by email will indicate the change so that you can check what ELAS + Giving for change has changed in the document.